AC Milan head coach Stefano Pioli has revealed that referee Marco Serra admitted his side's 2-1 defeat at home to Spezia. Admitting he made a mistake in the first foul. Junior Messius will score a goal.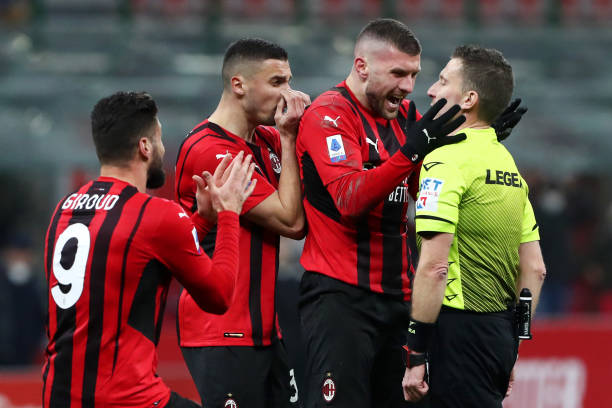 the "Red Devils" army had to lose 2-1 to Spezia from Emmanuel's shot in the 90+6 minute of stoppage time. Minutes before that. There was drama as the referee interrupted the game as the home team fouled in front of the penalty area. Which is the same time that Messius got the ball in the box and shot into the net.
"I tried to control the mood of the players but I couldn't after Spezia scored the winning goal," Pioli said after the game.
The Rossoneri had been pushing for a winner throughout the second half, before Junior Messias thought that he'd finally secured the lead with only minutes left to play.
However, Serra had already blown the whistle before Messias' shot was taken, and so the goal did not stand, with Milan being given a free kick instead.
"We know it's unfair. We have to blame ourselves, but it's a responsibility that must be shared with the referees. The referee made a serious mistake and he even admitted it himself. It's really unfortunate."
"However, we should have scored more goals in the first half. It was a bad night and we had to respond." Ufabet report